COMING SOON  | CyberSecure|Learning™
The Insurance Networks Alliance has partnered with Insure Learn to offer CyberSecure|Learning™ to its members.
CyberSecure|Learning™ is a comprehensive platform that provides cybersecurity awareness training, ongoing phishing simulations and management reporting to INA network members. Insurance networks face a unique exposure in that their retail insurance agent members are connected to their data network, creating a "tunnel" for hackers to exploit should if they gain access to an agent's computer.
The average cost of a cyber breach in 2019 was $3.5 million, up 12% over the past 5 years. 24% of all data breaches in 2019 were caused by human error. Even a larger number of data breaches were due to weak passwords.
Statistics show that employees who receive cybersecurity awareness training in addition to ongoing test attacks through phishing simulators reduce susceptibility to social engineering tactics, spear phishing and ransomware attacks by as much as 94%.
How it Works
1. Network member employees receive a phishing test email to create a baseline and corporate risk profile. The test emails are specific to the insurance industry.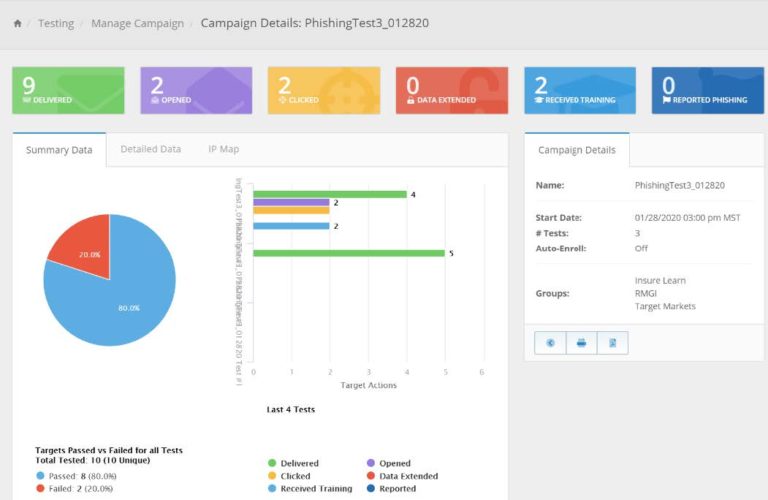 2. Network member employees enroll in the CyberSecure | Learning™ portal and receive awareness training. Platform sends email reminders until training is completed.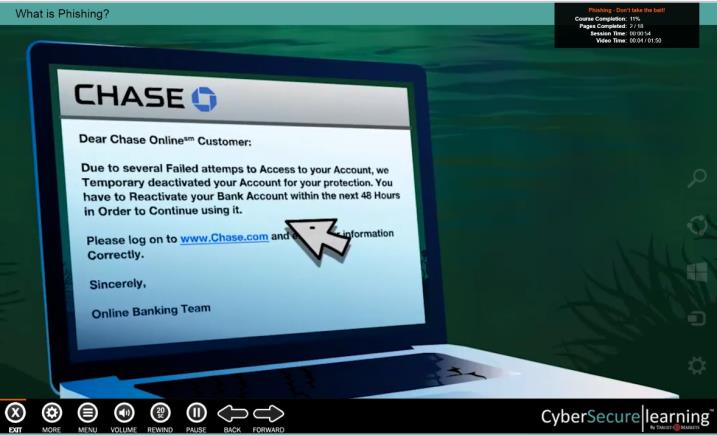 Intro to Cyber Security Awareness
Phishing
Password Management
Avoiding Social Engineering
Ransomeware
Safe Web Use
Safe Public Wi-Fi Use
3. Continuous testing performed targeting most common cyber-attacks. Abusers receive attack-specific remediation training.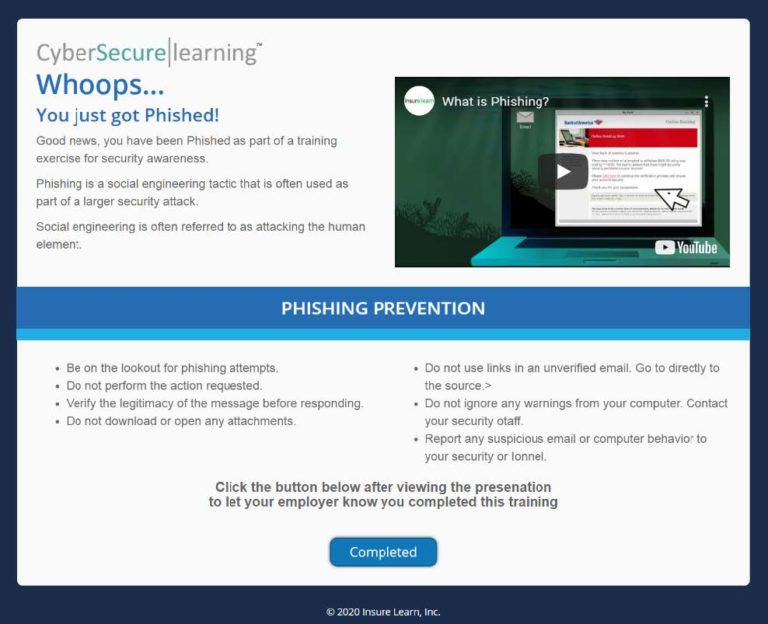 4. Reporting identifies frequent abusers who receive management interaction.